This round-up is for all the smoothie lovers who can't stand, can't have or just don't want bananas in their smoothies. I've got over 60 no banana smoothies! Plus, I've got a lot of swap options as well so you can blend that avocado banana smoothie and know how to swap out that yellow fruit for something more palatable or with an ingredient you have on hand. Let's talk banana-free smoothies!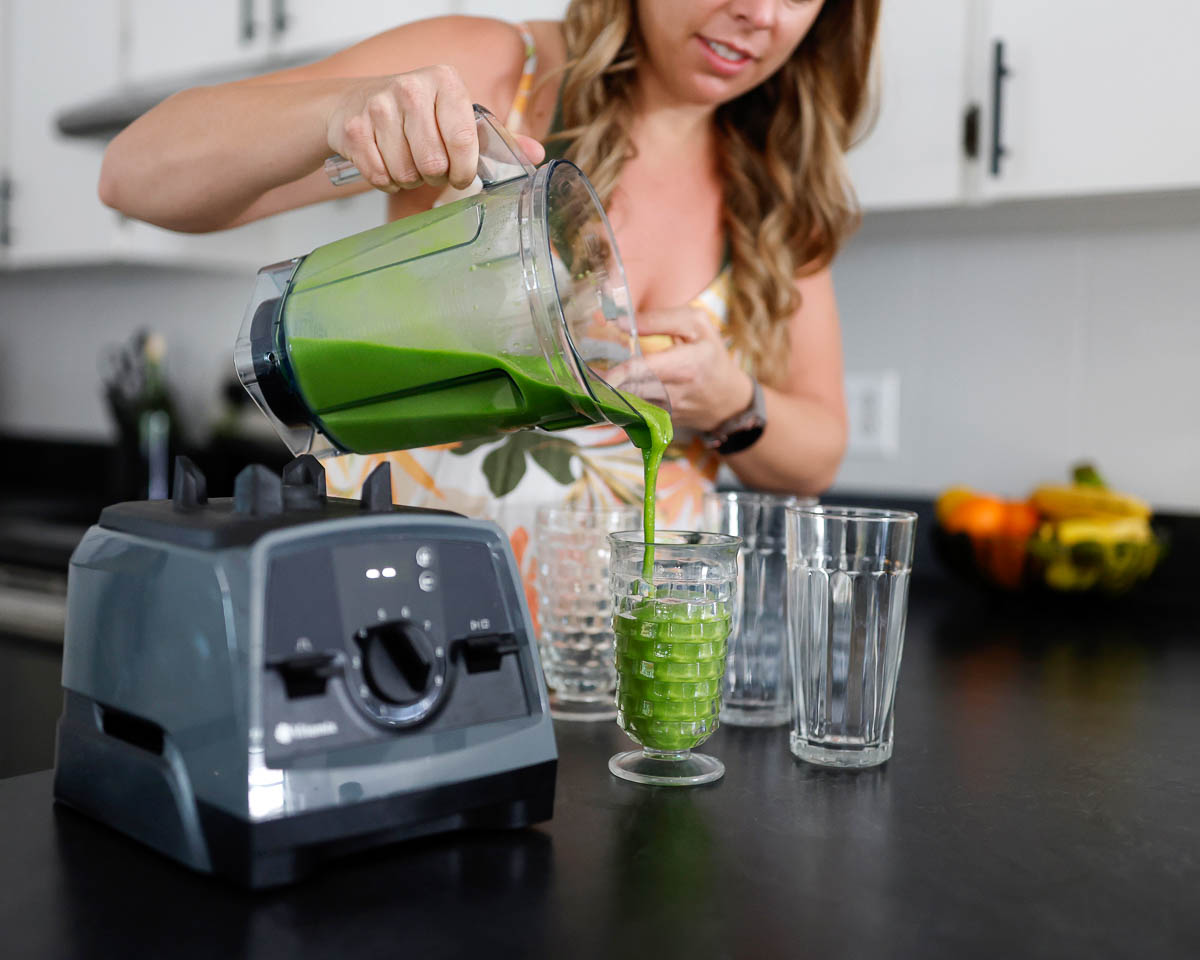 I know that bananas aren't for everyone. You can easily enjoy your favorite smoothie without them, yet it would be nice to also have options that start out without them, right? Well, here you go!
I'm sharing all my recipes that don't have bananas, as well as how to easily swap them out for sweeteners, thickeners and other ingredients that will give you a similar texture without that sickly sweet taste. Thick smoothies like my Mango Smoothie and my Strawberry smoothie are just as rich and creamy without bananas.
Table of Contents
Fruit Smoothies Sans Banana
This list is exhaustive. I'm sure you'll find the perfect smoothie for your tastebuds. To help, I've broken these recipes into a few categories: fruit smoothies (aka smoothies without leafy greens), green smoothies, savory smoothies and smoothie bowls. Let's dive right in.
Banana-Free Green Smoothies
If you love adding leafy greens to your smoothies then this next section of banana-free options is for you. Here are over 40 options that include leafy greens in with the whole fruits and vegetables, and no b-a-n-a-n-a.
Savory No Banana Smoothies
I've really been on a savory smoothie kick and for good reason! While these don't taste like your typical fruity smoothies, they are bursting with flavor. You can really play with spices in these creations and enjoy something on the rich 'n creamy side that tastes more like dinner than dessert.
Banana-less Smoothie Bowls
A lot of smoothie bowls include the yellow fruit that shall not be named since it is an easy thickener, yet I've got three excellent banana-free smoothie bowl options that are just as thick 'n creamy without them.
Easy Banana Swaps
What's a good substitute for bananas in smoothies? If you've got a smoothie recipe that sounds amazing but has a banana in it then let's find some swaps so you can still enjoy it!
Nut butter: If you want to thicken a smoothie while adding in some healthy fat and protein then peanut butter, almond butter or sun butter is a great swap. Add 1-2 tablespoons per serving to your blender.
Natural sweetener: If omitting banana leads to a smoothie that's not sweet enough then replace it with maple syrup or honey. You can also swap the liquid base with a fruit juice like orange juice. Know that this adds a whole lot of extra natural sugar, so try to balance it out with adding a protein or healthy fat as well.
Thickener: Avocado or frozen cauliflower is a great swap if you don't want a sweet addition yet you need a thickener or something to add creaminess to your smoothie. Greek yogurt (or a dairy-free yogurt for a vegan version) is another great swap.
Liquid options: While bananas aren't a liquid, if you take them out of a smoothie you can use a liquid base like oat milk, cashew milk or coconut milk to help thicken that smoothie as well.
What fruit is comparable to bananas? Fruit like mango or frozen berries can help keep the creamy texture while also adding sweetness as well.
What can I replace bananas with for low-carb smoothies? If you want to lower the natural sugar in your smoothies then try one of these smoothies for diabetics or use the not sweet options listed above.
Which one of these fabulous smoothies is going in your blender today? Drop a comment and let me know!