Vegan smoothies don't have to taste awful to be good for you; they can taste amazing and still fuel your body with the nutrients you need. I've got the list for the best vegan smoothie recipes right here!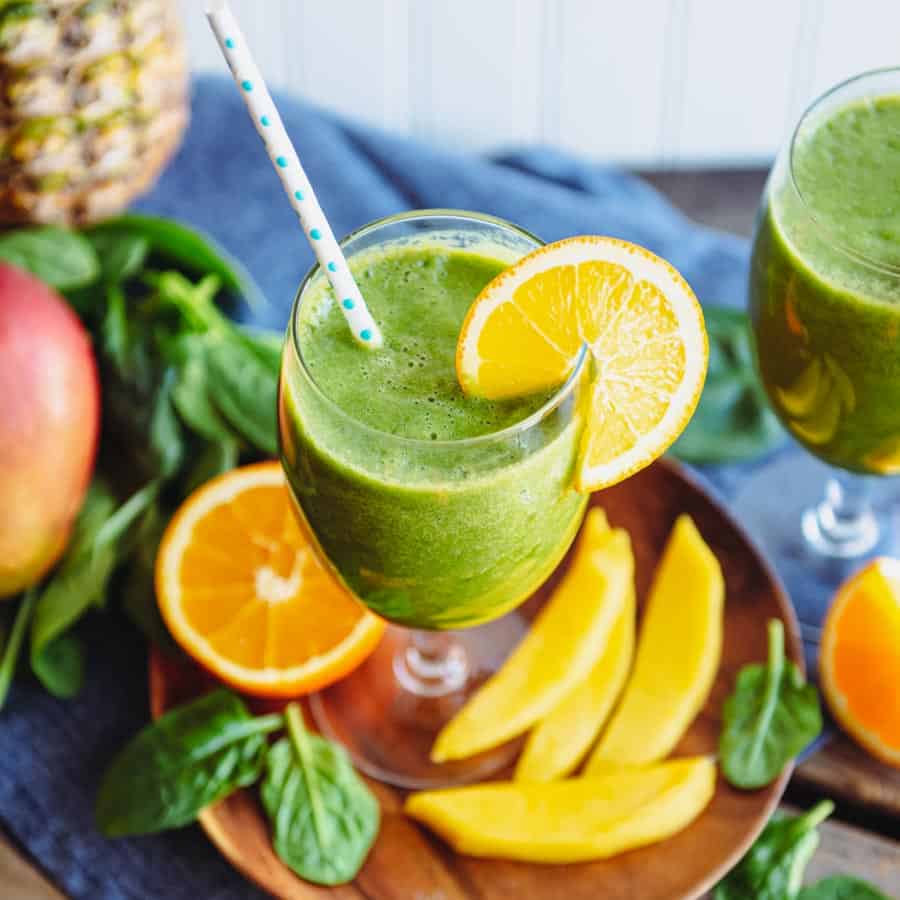 Vegan smoothie recipes and plant-based eating are becoming more and more popular. People are looking to add more plants to their diet because the results don't lie. And well, that's my goal here at Simple Green Smoothies.
I want to inspire everyone to eat more plants and blend smoothies with me. So I'm sharing a great round-up with you today of my top 8 vegan smoothies, which I hope you blend and fall in love with too!
Table of Contents
What's a Vegan Smoothie
If you're trying to limit the amount of animal products you consume, a vegan smoothie is a great option. It's typically a mixture of fruits, vegetables and a liquid base like water, oat milk, almond milk or even coconut milk. There are TONS of tasty recipe options and today I want to share 8 vegan smoothies with you.
Now, if you are NOT vegan, that's okay! I'm not either. Yet it's great to fuel our bodies with all kinds of plants, and these amazing smoothies do just that.
What you won't find in these recipes is anything using animals or stuff that comes from them — cow's milk, yogurt, honey, etc. Some of these foods can cause digestive and skin issues, so we stay away from it all with vegan smoothies.
The Plant-Based Lifestyle
When I was 28 years old with two babies…. I realized hadn't been giving my body the right kind of fuel. Instead of fruits, vegetables, and whole grains, I was living off of coffee, Lucky Charms, and mac n' cheese. I called myself the world's unhealthiest vegetarian and I felt like crap.
Well, that all changed after that first taste of a green smoothie.
Thanks to childhood pickiness, portrayal in the media, and the color green, a lot of people think they don't like veggies, especially leafy greens. By leaving those out of the diet, the body misses out on so many nutrients that it can't get from other places. Vitamins and supplements still aren't as good as eating your fruits and veggies.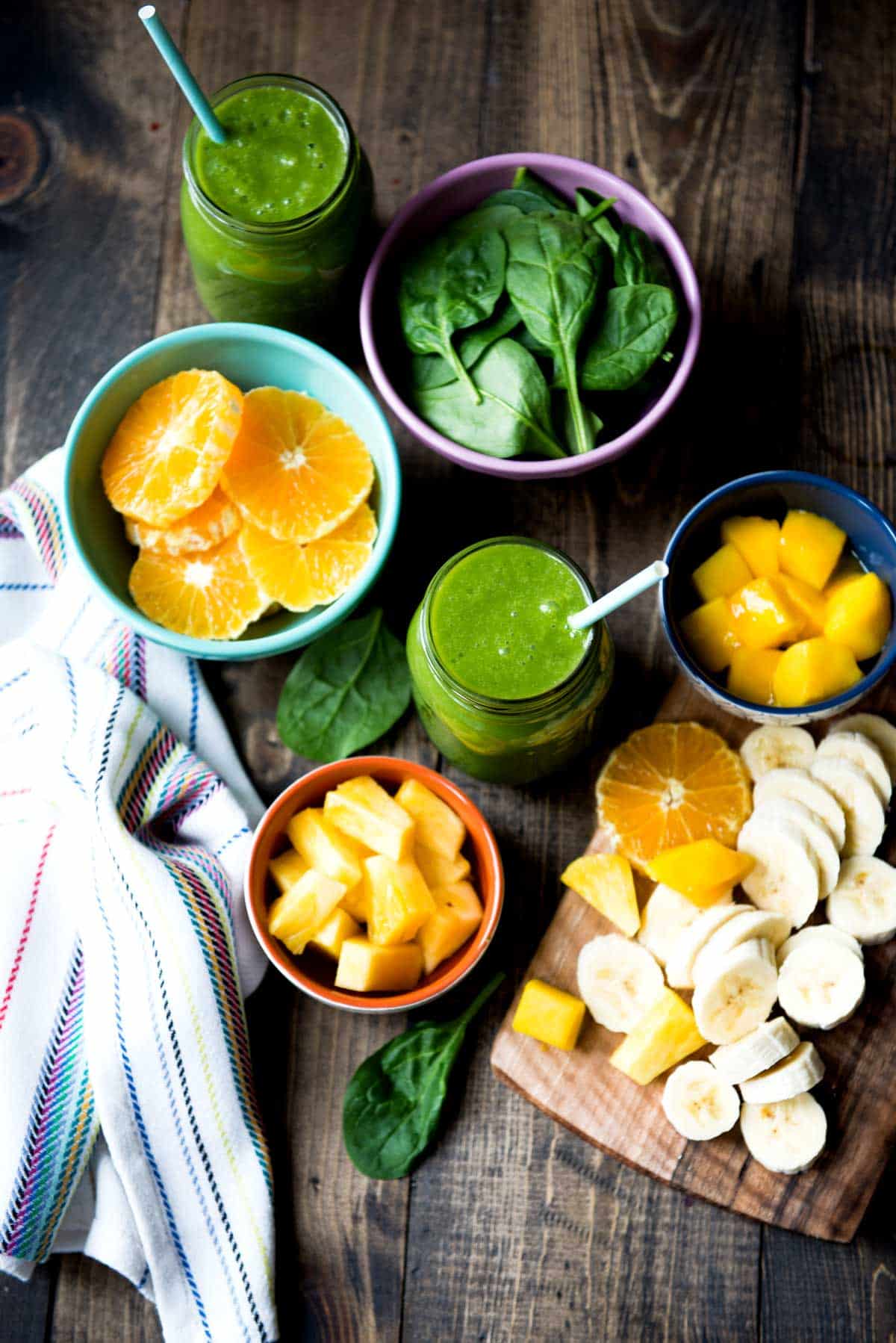 Milk Alternatives for Smoothies
If you lived through the 80's and early 90's, "Got Milk" commercials were everywhere. I truly thought that milk was the answer to everything. Yet that isn't the case— especially if you're lactose intolerant (me!) or sensitive to dairy (which is the #1 food allergy). Thankfully, a milk-free smoothie is quite easy to do. Instead of milk, I like to use almond milk, oat milk, water, coconut water or even rice milk depending on what fruits I'm using.
Eating and living healthy starts with the desire to do so. It can be a scary thing to do. And I'm not suggesting everyone needs to adopt a vegan diet and lifestyle. I live by a "you do you" mantra when it comes to eating. But it almost goes without saying that most people could benefit from eating more plants.
During the day the majority of us are accustomed to three meals and a few snacks. Swap one of those with a green smoothie and see what happens. If you're like me, you'll find your energy start to soar. Your tastebuds will change. You'll start craving more plants. And who knows? Maybe it will inspire you to make other healthy changes like going for a daily walk or practicing good sleep hygiene (we even have a bedtime smoothie that helps promote good sleep!)
What Should a Vegan Eat for Breakfast?
A breakfast smoothie goes a long way first thing in the morning. Now, you don't have to be vegan to enjoy a smoothie for breakfast. I think everyone benefits from more fruits and veggies blended today, which is why I follow a plant-based diet. Yet you don't have to remove all meat, cheese and milk from your diet in order to get results.
Start with one thing: a vegan smoothie, and see where it takes you. Smoothies have taken me on a journey to other nations, they've fueled my body to run marathons, they've given me energy to be a girl boss, a wife, a mother, and all of the other roles I fulfill.
The more plants you add to your diet, the more you'll start to crave them. This def happened to me when I started drinking green smoothies. (I didn't dive fully into vegan smoothies in the beginning, yet I quickly realized the results get even better when you do!)
What would you do with all that extra energy?
8 Vegan Smoothie Recipes
Here are my top vegan smoothie recommendations. They are all delicious + nutritious beverages the whole family can enjoy together. So grab your blender and get ready to mix some fun new recipes!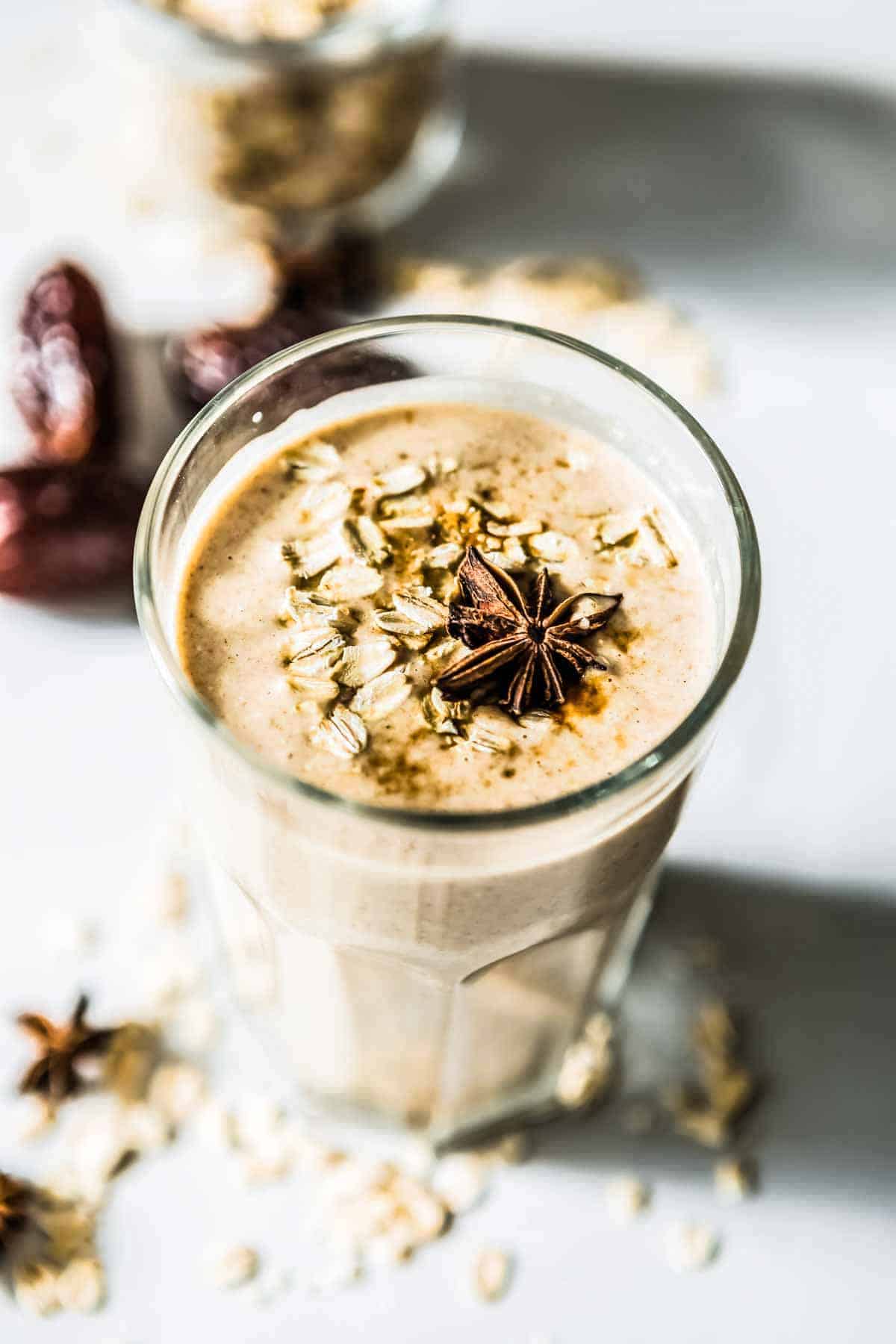 Cinnamon date smoothie– Is this a dessert?! I've gotten tons of comments on this smoothie, saying it tastes like a cinnamon roll in a cup. The key is using fresh dates as well as plant based milk for a creamy, delightful treat.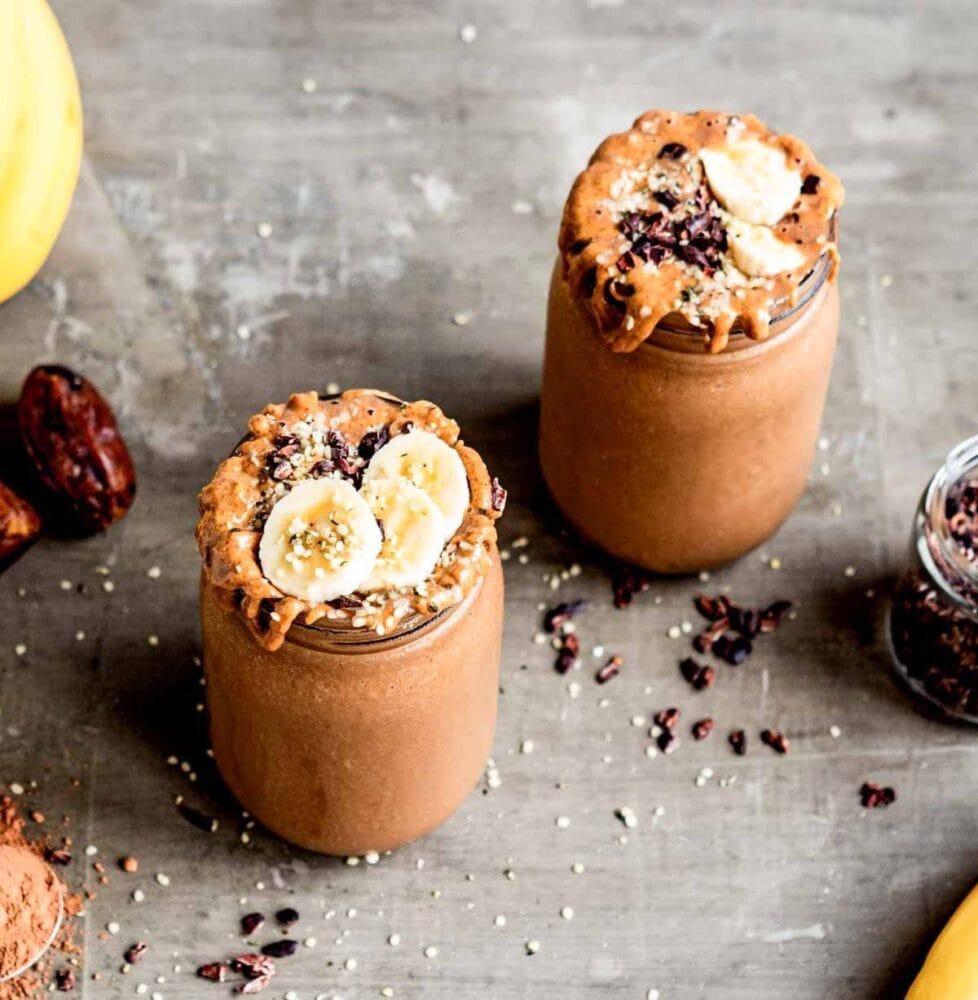 Chocolate protein shake– If that photo hasn't sold you on this smoothie, then let me testify to it's awesomeness. I blend this smoothie up before a big workout, so my body can use its ingredients for fuel.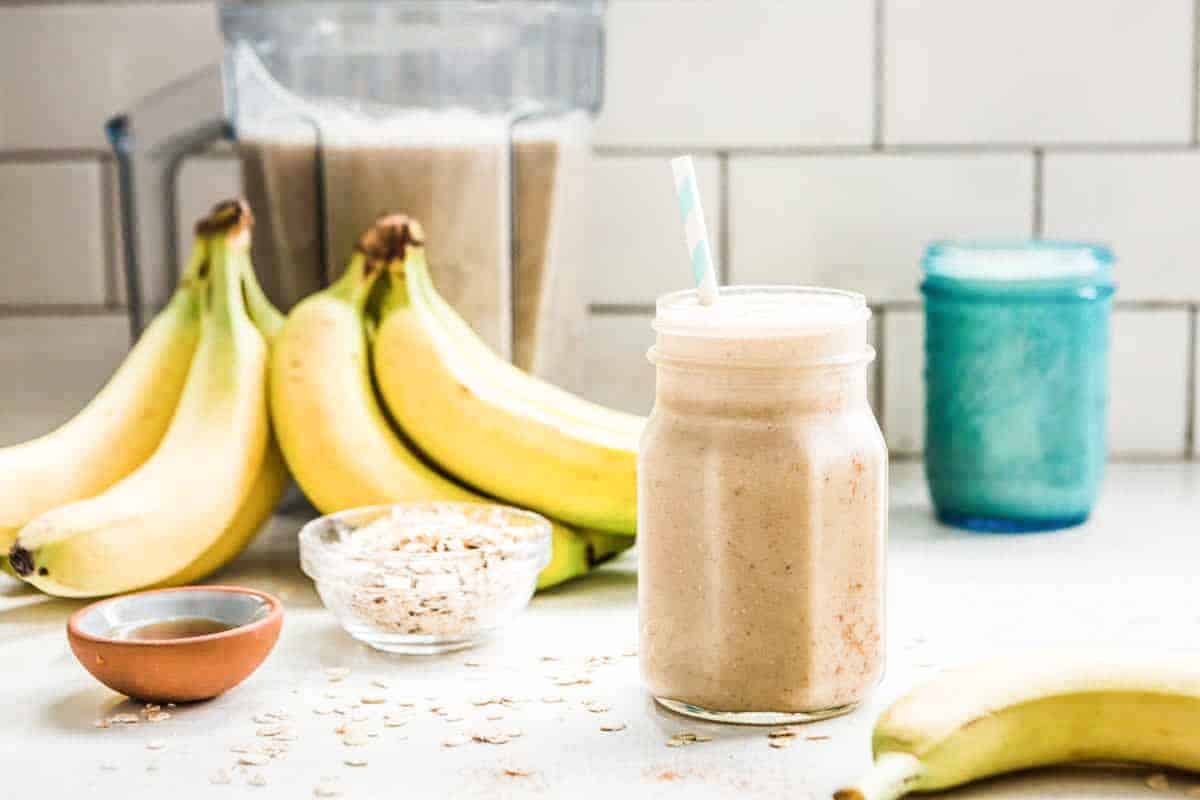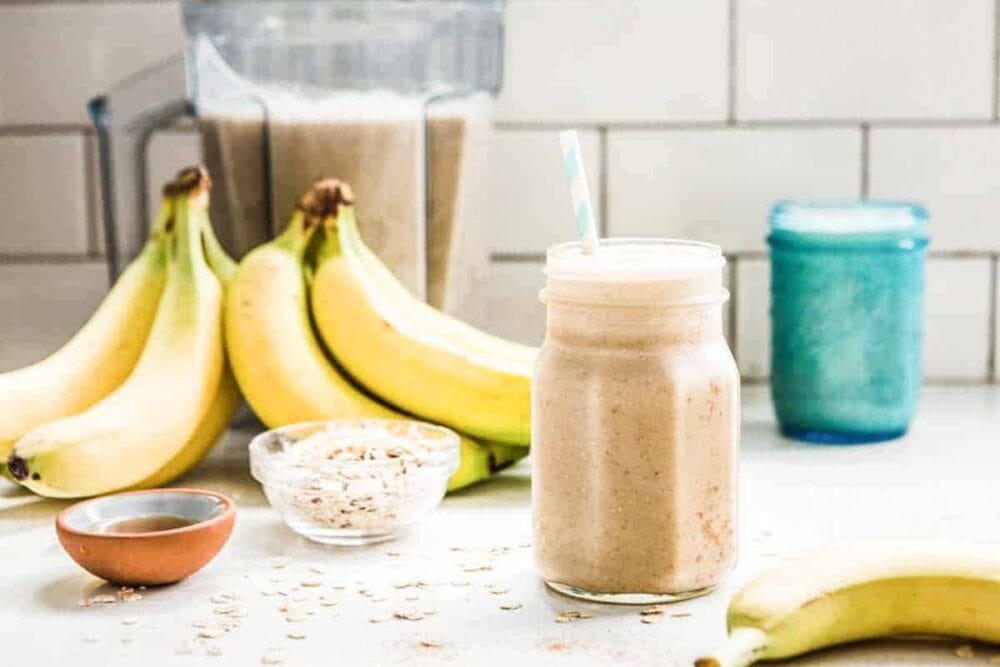 Banana oatmeal smoothie– Perfect for breakfast on the go, this creamy smoothie is boosted with oatmeal. This vegan smoothie's truly some serious goodness ready to consume in minutes.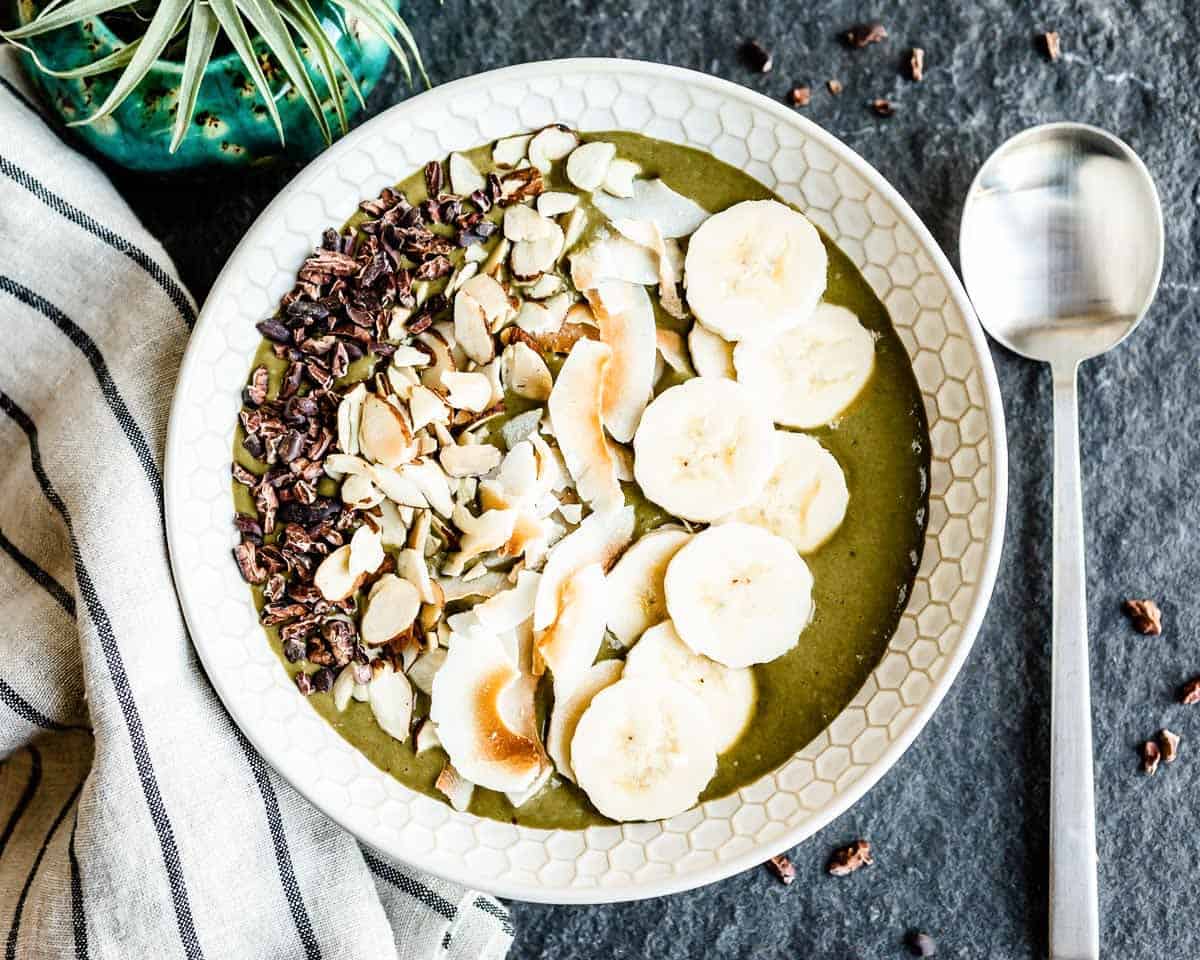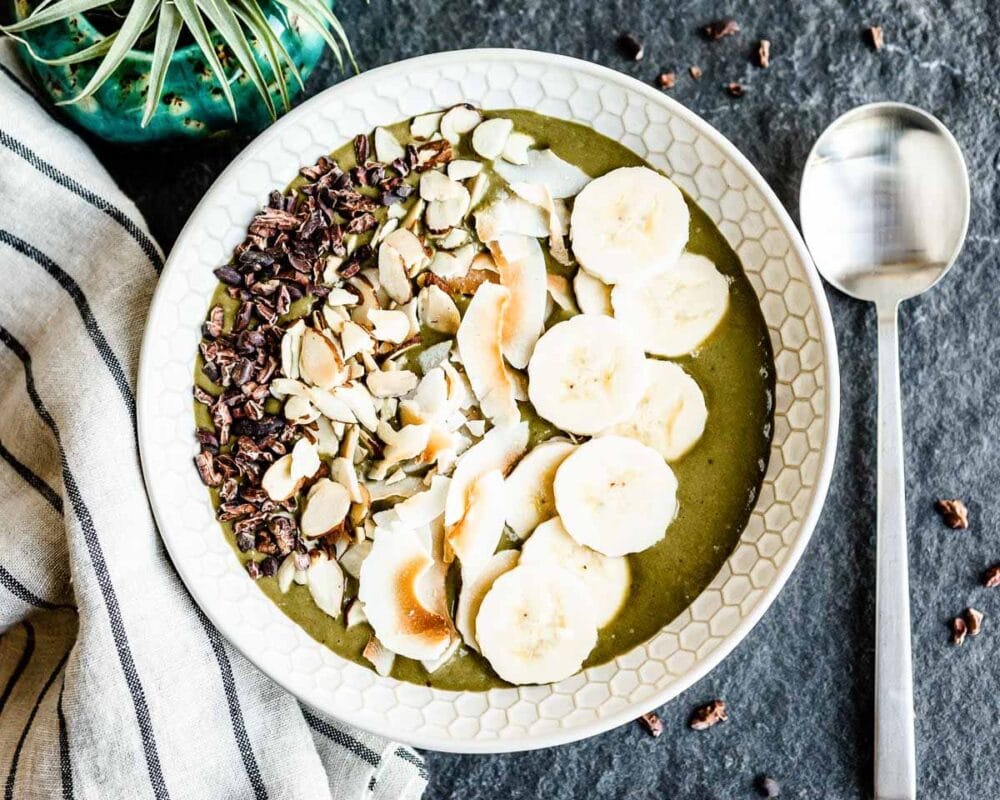 Coconut joy smoothie bowl– Smoothie bowls are uniquely designed to be loaded with plants like smoothies, yet thicker and a blank canvas for ALL. THE. TOPPINGS.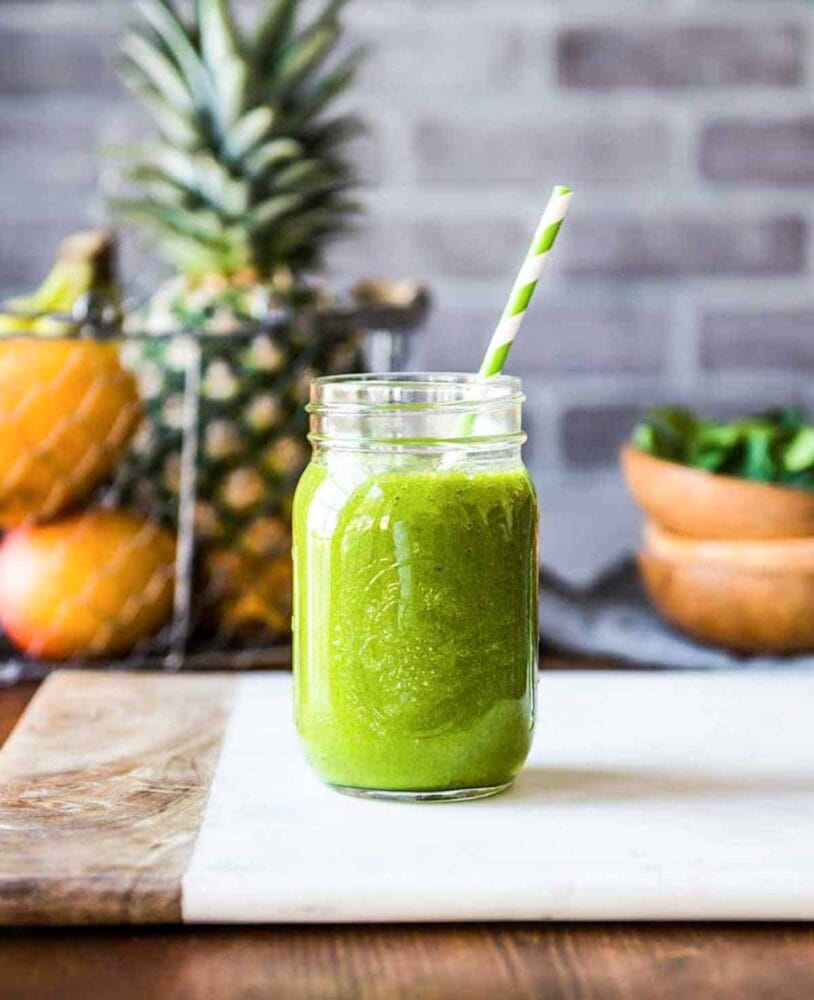 Beginner's luck smoothie– I don't call this the best smoothie ever just for kicks. It's been voted into this title by fans over and over again. If you are new to vegan smoothies, green smoothies, or any kind of smoothie, then this should be your first blend.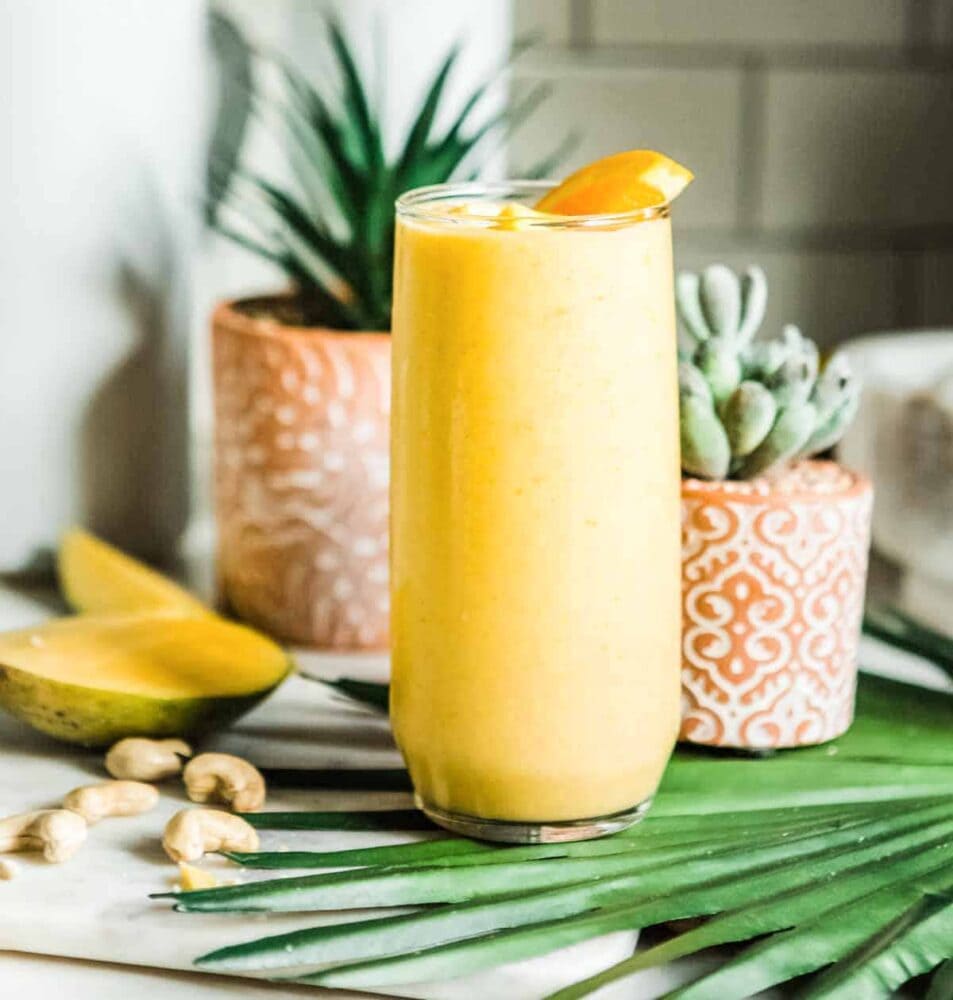 Mango smoothie– A super refreshing, creamy smoothie made with cashew milk is at the top of my blending list this spring. This is a new recipe, and was an easy add to the vegan smoothie recipes list – it's so good!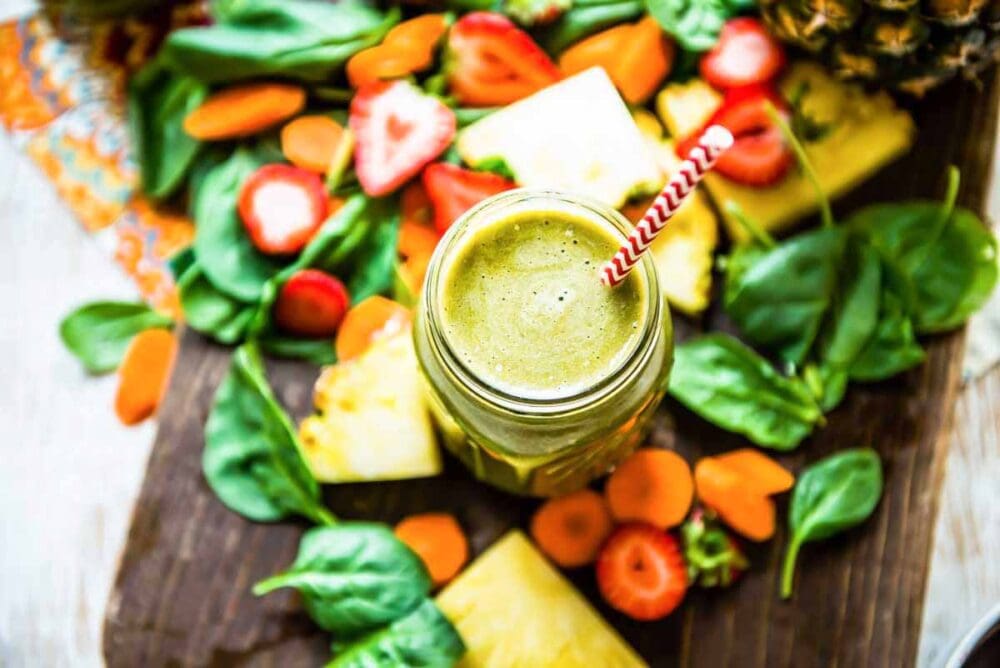 Strawberry carrot smoothie– Carrots in a smoothie? Kale yeah! I love adding a variety of root veggies to smoothies; they add both flavor and nutrition. Plus, the sweetness from the carrots pairs so well with fresh strawberries in this beverage.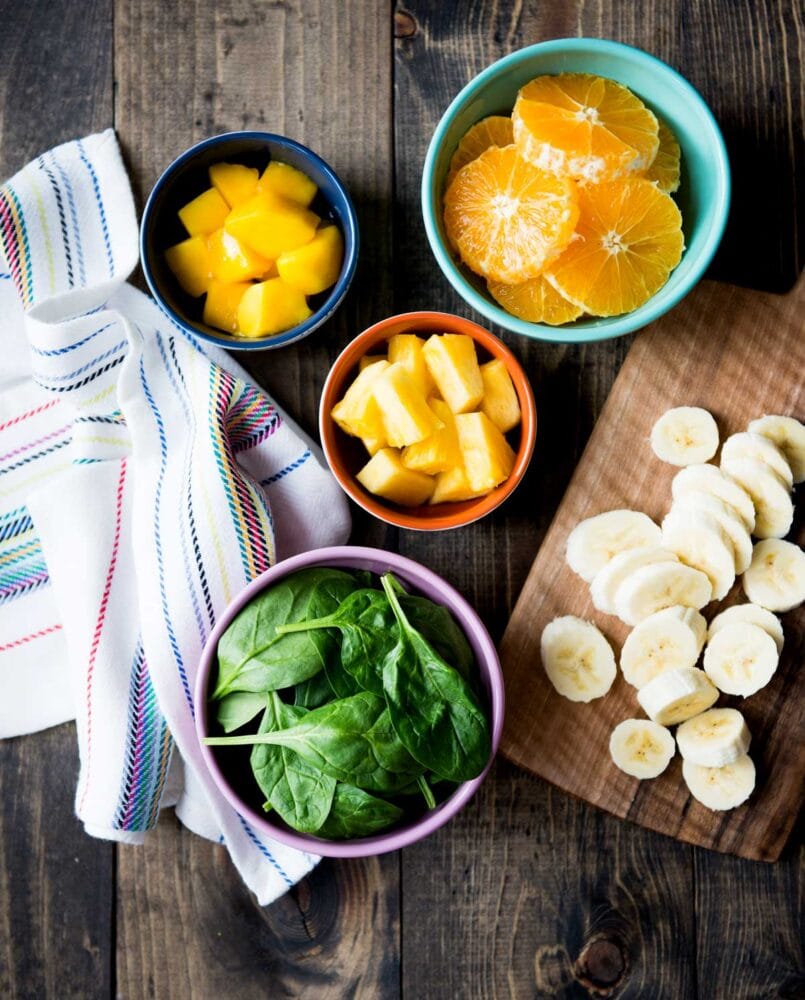 Citrus Vegan Smoothies for the Win!
This last vegan smoothie recipe below is a definite winner. It's our Day #1 smoothie in our 10-Day Summer Smoothie Challenge. Vitamin C-powered fruits dominate for a mighty immunity boost. If you're looking for a little less natural sugar, then swap the banana for some slices of avocado. It uses a bit less water than my typical green smoothie formula, because an orange is naturally full of water.
Don't forget to blend this smoothie and let me know with a comment + review how you liked it!